St. Jude Children's Research Hospital sent us a prepaid envelope today to put our checks in, and also to select our prizes. Heres what it looks like.
(
Click image to enlarge)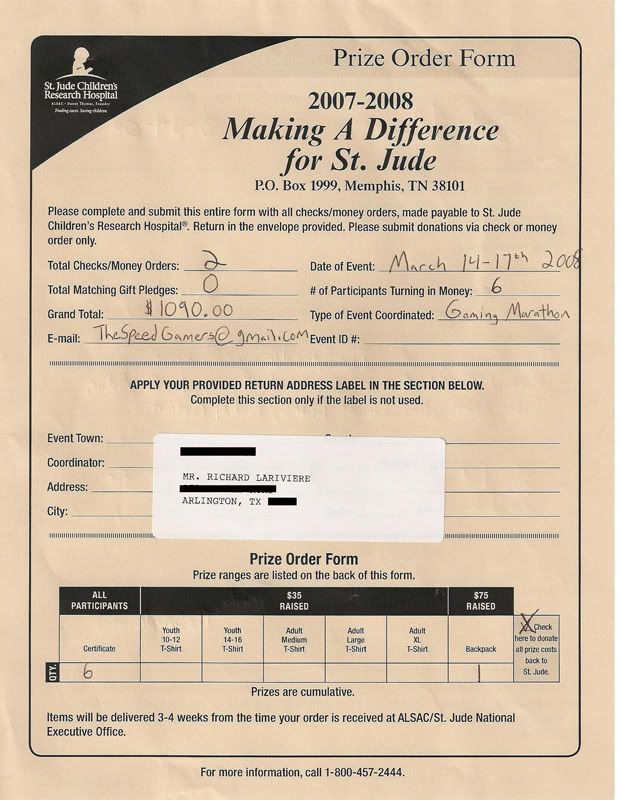 at first we chose to check "check here to donate all prize costs back to St.Jude." but then unchecked it and added a backpack.....We did this because we thought mailing out 30 T-shirts would be too hard and cost us too much money. Also, this way St. Jude would gain more in donations, sorry guys. Although, they did send us a T-shirt with the envelope. Here's Luke below modeling it.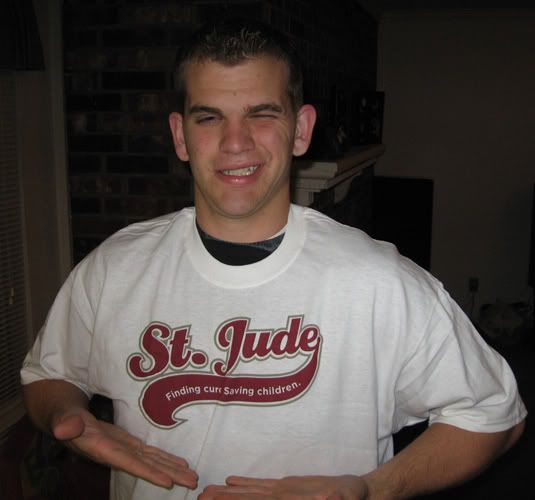 As soon as we receive our receipt and plaque, I will post pictures here.
Currently Metroid is dominating in the newest
poll
to see which series you guys would like to see us do a marathon of.
Just to remind everyone, we raised $1090.00 for St. Jude Children's Research Hospital! Thanks for everyones help. Without you guys we couldn't of done it.
TheSpeedGamers